Extensive Residential Pest Control Services
Contact Us To Get Started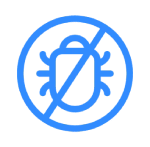 Our Residential Pest Control Services in Salt Lake City, Utah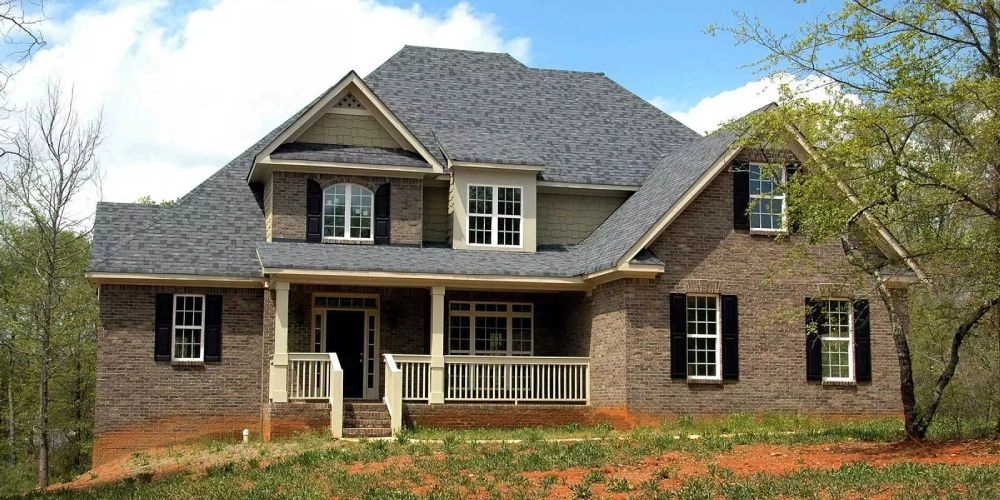 A-1 Exterminators offers full-service residential pest control in Utah, keeping your family, pets, and property safe from the risks that come with pest infestations. Our team of technicians is knowledgeable and experienced in dealing with various types of pests. Expect that we will do a thorough job, removing all traces of pests in and around your home. Plus, all our treatments are safe for the family, for your pets, and the environment. The following are descriptions of some of the more common residential pest control situations we see on a daily basis. Not all services are listed here, if you have a pest situation you're not sure about, call us. We can help.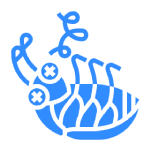 Our residential pest control in Utah starts with an initial visit that includes an inspection of the entire house. Recommendations are made on any sanitation issues and/or other factors contributing to the infestation. For the first treatment the customer is asked to completely empty out all kitchen cupboards and drawers, and to have everything off of the countertops. We then apply a flushing agent to the cracks and crevices of the kitchen and any other areas that are observed to be harboring bugs.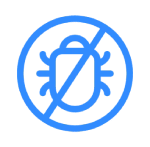 Ants, spiders, beetles, box elder bugs (light infestation), carpet beetles (light infestation), wasps (multiple small nests), earwigs, and many more (about 30 insects in total).
Full Service General Insect Control: Our full service spray is a premium service. We include all interior baseboards in the entire house, and the garage with a hand sprayer. We also spray the exterior foundation with a truck mounted, high pressure sprayer. It includes three feet up the foundation, and 15 feet out from the foundation. All of your shrubs, bushes, grass, and trees that are shorter than the closest roof are included. Eves and soffits are also included. The products we spray kill insects on contact including poisonous spiders, and have a residual effect that can continue to kill for up to 60 days or more. We get excellent results. The service comes with a 30 day guarantee. You can use us as needed. No service contract required. Each home is different, but most homes are serviced 2-4 times per year.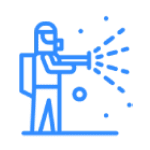 Your entire yard can be sprayed beyond the 15 feet included in the general insect control exterior spray. Your entire lawn/yard plus all shrubs/trees less than 12 feet tall are included. Pricing may vary based on special terrain, vegetation, and other circumstances. Pricing is based on adding the service to the general insect control treatment above. Pricing for yard spraying on its own is by quote. Call, text, email or message us. 

Rodent Control for rats and mice begins with checking entry points, what they might be feeding on, and nesting sites. We will make recommendations for patching entry points, and help you make adjustments on where/how you store your pet food, bird seed, or anything else they may be feeding on. Next we set up fully-enclosed and locked bait stations throughout interior of house with emphasis on active infestation areas. We will also set up large exterior bait stations around the home, focusing on active/entry areas. We typically use about 1 large bait station per side of home by default. The service includes a follow up visit after 3 weeks to check and refresh the bait stations, and make adjustments as necessary. Results guaranteed.

We start with a thorough inspection of all beds, bedrooms, known problem areas, and review the history of the infestation with the customer. We make recommendations on how to stop the spread of the bug to other parts of the house and other houses. Then we treat. Treatment consists of spraying the mattress, box spring, bed frame, nightstands (and any other furniture within 3 feet of the bed or considered to be infested). We spray the baseboards in the entire house, especially in the bedrooms. This same process is repeated 3 times total, spaced out by 2 weeks. There is a 45-day guarantee after the final treatment.
The second part of the treatment is a full liquid pesticide spray of the entire house baseboard area, and inside the cupboards in the kitchen. The spray contains a combination of contact and residual insecticides, and an ingredient that stops them from reproducing. Finally we apply a gel-based cockroach bait throughout the house as necessary but especially in the kitchen. In almost all cases we recommend at least two follow up visits spaced out by 2-4 weeks to gain full control. The follow ups include a full baseboard spray, and re-baiting. The kitchen cupboards do not need to be emptied for the follow up visits.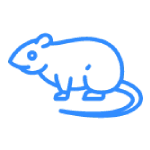 For voles A-1 will apply a rodenticide bait directly into the tunnels where possible. In addition, we will set up several large bait stations containing a soft bait product near the holes and nests. Generally, we can make a significant dent in the problem in one visit; however, we usually recommend two visits to eradicate the rodents. 30-day guarantee after the 2nd treatment.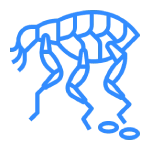 To treat a flea infestation, we will do a full spray of the baseboards and carpet in the house using a combination of insecticides and growth regulators. All the carpet will be lightly sprayed using a hand sprayer, as well as all the baseboards. Along with some sanitation, vacuuming and addressing the source of the bugs, this treatment is successful with one application. 30-day guarantee.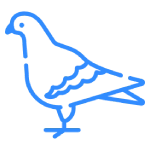 Problem pigeon flocks are treated by A-1 Exterminators using a bait product called Avitrol. For 10-14 days leading up to the baiting we feed the pigeons regular bird seed at the same time every day to get the flock used to eating our seed. After a sufficient amount of time we will mix Avitrol into the seed and feed it to the birds on the last day of feeding. Within a couple of hours the birds will feel the effects of the bait, causing them to become sick, and causing a percentage to die (usually 20% or so). The effect this has on the flock is they will associate that location with the trauma of the sick and dying birds and the flock will vacate the area.