Comprehensive Ant ControL
Ants Are Tough To Control On Your Own!

Ant Control in Salt Lake City, Utah
Here in Northern Utah we have hundreds of varieties of ants. The most common type is the pavement ant. You've seen them in the cracks of your driveway. They make nests beneath rocks, sidewalks, driveways and other hardscape. Inside your home you may see little black ants and these usually nest outside making trails to the food source in the home. Ants are very prevalent around Salt Lake City in the spring, summer, fall, and winter! In most cases, the only way to permanently control a problem ant infestation is to have it professionally treated. The products we use for ant control are only available to licensed, professional applicators.

Ant Treatment & Extermination Options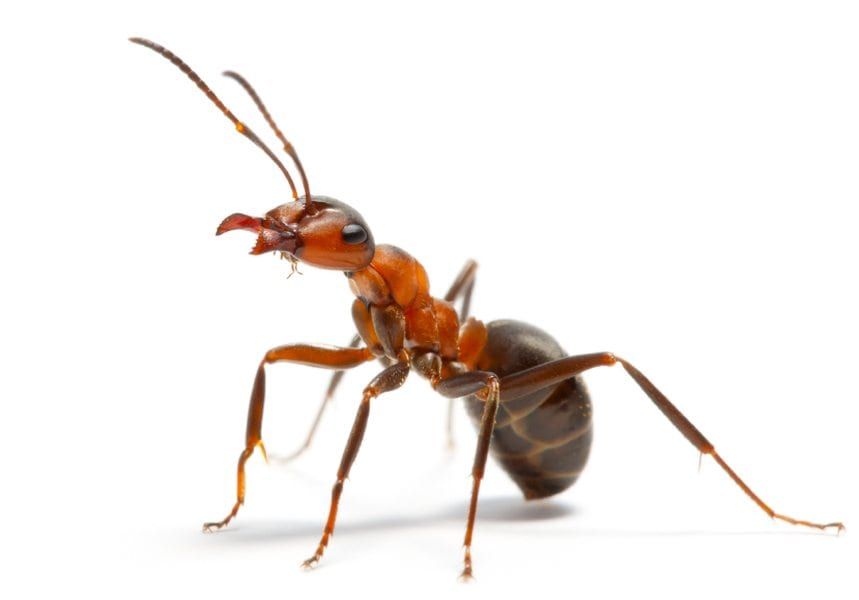 The ant treatment usually includes all the interior baseboards (garage included). Secondly, we will spray your foundation with our truck-mounted, high pressure spray rig. We'll spray at least 3 feet up and 15 feet out from your foundation. This is where ants are most commonly nesting. We also spray the cracks in your driveway and walkways within 15 feet. Shrubs, small trees, and other vegetation in that 15 feet are included.
Some homes will need to be treated more frequently than others to keep full control of the ants. Your other treatment option is a quarterly or triennial service. This option provides you with a full year guarantee. Don't forget, all of our services come with a money-back satisfaction guarantee. You can rest-assured that A-1 Exterminators will go the extra mile to earn your business. Outstanding customer service is what sets us apart from our competition.

A Word About Carpenter Ants
Carpenter ants are a certain species of ant that carve nests and pathways in wood. In that regard, carpenter ants are special. They require a different type of treatment that is much more technical. You can find out more about carpenter ant control by contacting us for a free inspection and consultation