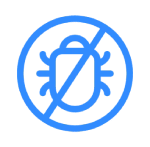 Interested In Joining The Winning Team?
We are always looking for qualified team players. A-1 is currently hiring licensed and unlicensed pest control technicians. If you don't have experience or a license, don't worry, we can train the right individual from the ground up.
We are also looking for office staff which does not require a license.
Become a pest control expert and earn great money while doing it!
If you're interested in joining the winning team please send us a current resume. You can email it to [email protected]. Once reviewed, we will contact you to set up a face-to-face interview.